Teclast T50 has 11-inch 2K screen and 4G
Teclast T50 Tablet is coming with great hardware and price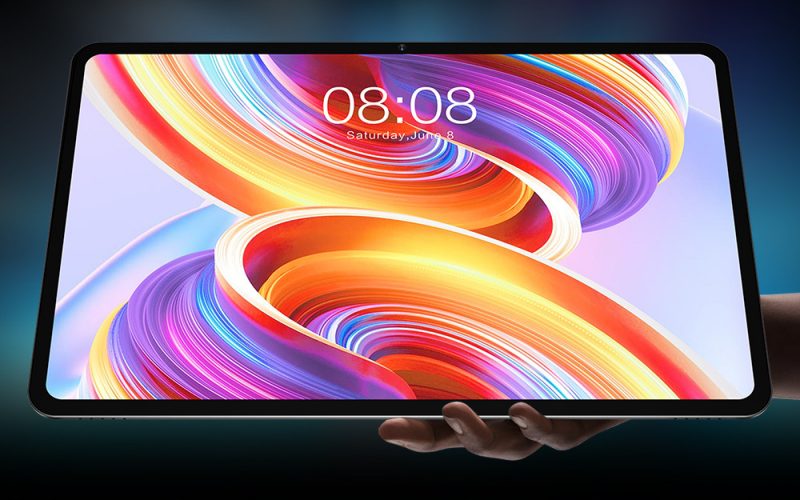 The Teclast brand is already synonymous with quality tablet, and is one of the featured brands on Chinese sites like AliExpress. The brand is launching the new Teclast T50 tablet model that features 4G technology and a large 11-inch screen. In addition, the product will be officially launched on AliExpress with those launch discounts that we already know well.
On 8/8 the price will drop to around $189.99 USD.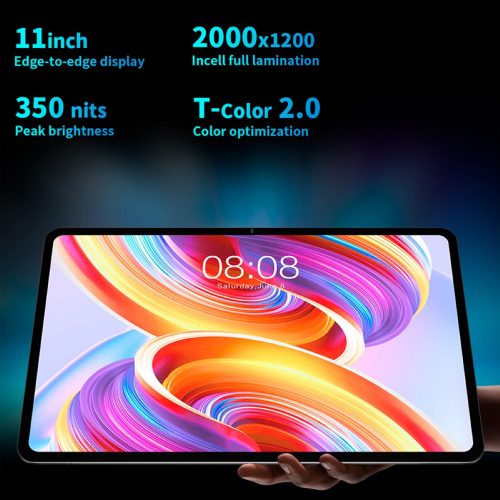 Tablet 11 Polegadas, Android 11, 2000x1200, 8GB RAM, 128GB, ROM - UNISOC T618 Octa Core - 4G - GPS - USB Tipo-C
About Teclast T50
The new Teclast T50 tablet is the model with the biggest screen so far, manufactured by the Chinese brand company, having an 11-inch IPS screen with QHD+ resolution (or 2K, 2000×1200 pixels). It features modern metallic body with the thickness is 7.5 mm, and it weighs 510 grams.
Processing and storage
Teclast T50 features UNISOC Tiger T618 which uses 12nm processing and is powered by two high power Arm Cortex-A75 cores and six smart Al Cortex-A55 cores, which manage to achieve great performance while reducing generated heat.
T50 offers better gaming experience thanks to its multi-core mali-G52 GPU which is based on Bifrost architecture and supports Vulkan, ES3.2, apl graphics etc, rendering mobile game visuals with even more impressive effects.
Meanwhile the 8 GB of RAM and 128 GB of storage (expandable via microSD ), provide you with the ideal support to handle your processing power. You can expand storage memory up to 1TB using SD card.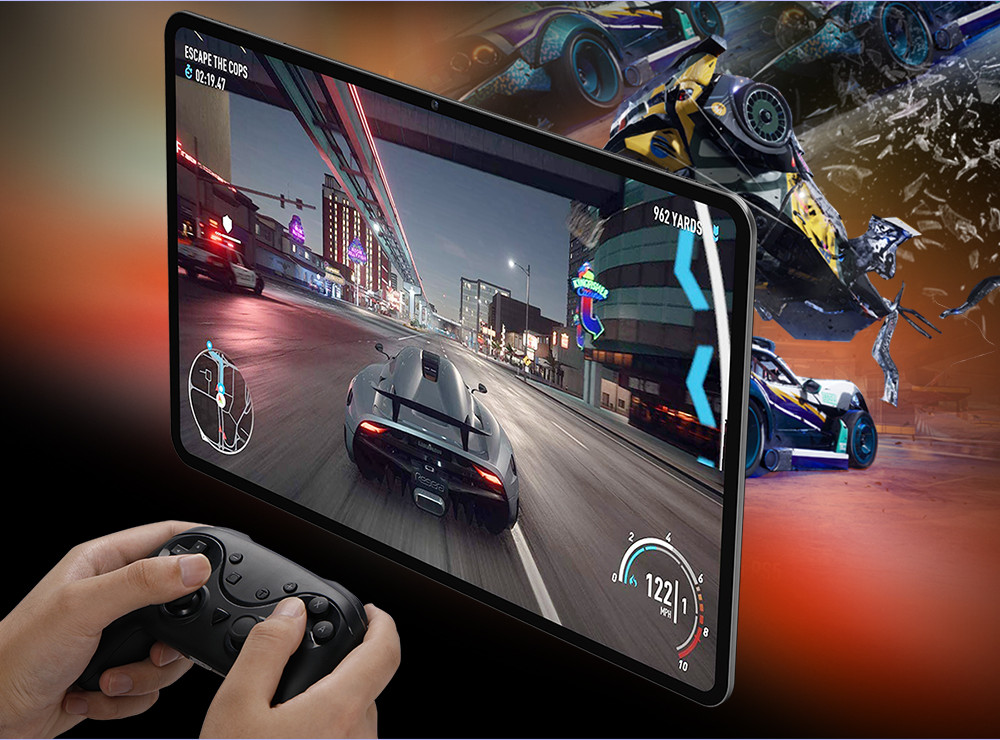 Powerful battery
The Teclast T50's battery is 7,500 mAh which can be easily charged using the USB Type-C port of this modern and elegant tablet.
Android 11, GPS and SIM
For the best performance and compatibility with the newest apps and games, Teclast T50 comes standard with Android 11, has GPS for satellite navigation, SIM chip input for 4G LTE connectivity to be able to access online games anywhere.
20 MP camera
For a good experience in video calls, barcode and QR reading, the tablet has a 20 MP main camera and an 8 MP front camera.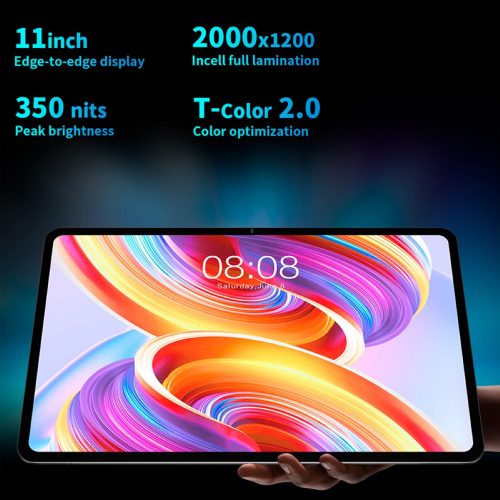 Tablet 11 Polegadas, Android 11, 2000x1200, 8GB RAM, 128GB, ROM - UNISOC T618 Octa Core - 4G - GPS - USB Tipo-C
Você também vai gostar dessas promoções
Marcus é o fundador da Seletronic. Além disso, é programador, e editor no site. Ama ajudar as pessoas a resolverem problemas com tecnologia, por isso criou esse site. Segundo ele: "A tecnologia foi feita para facilitar a vida das pessoas, então devemos ensinar a usá-la". Apesar de respirar tecnologia, ama plantas, animais exóticos e cozinhar.
Categorys