11.11 AliExpress has discounts of up to 90% from now
Cell Phones, Headphones, Drones and many more products at AliExpress 11.11 discount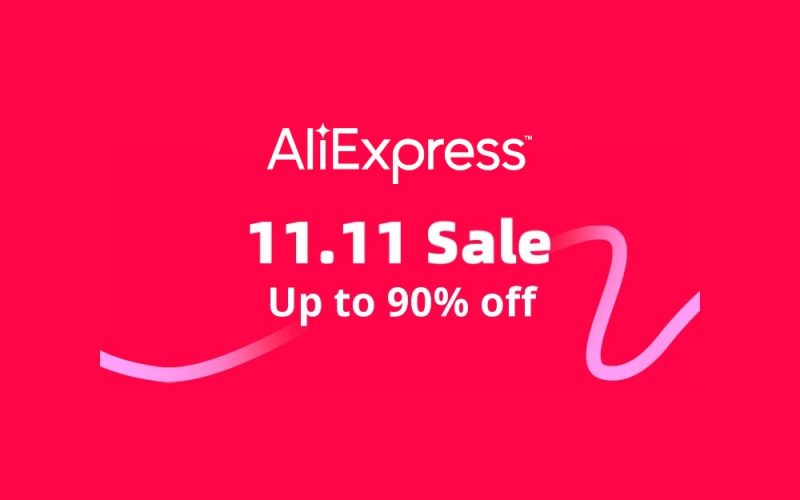 The date 11.11 is a common date in the Asian market that sells equal to or better than Black Friday in these countries. Despite the focus date being 11/11, which is where the name of the promotion date comes from, the market starts to heat up days before, and this year the promotions start on 11/01 and last until 11/11. AliExpress participates in this date as one of the main sales dates of the year on the platform, bringing discounts that this year are up to 90%. The focus of sales remains on electronic products, but it is possible to find all product categories on the platform with prices that have not been seen throughout the year.
Among the most sought-after products are cell phones, mainly from the Xiaomi brand, drones, mainly from DJI. This year shoppers will have progressive discounts, discount coupons and cashbacks, in addition to many products with free shipping as we will see below.
Here's How To Take Advantage Of AliExpress 11.11
If you want to buy discounted products during the AliExpress 11.11 promotion days, know that this year you can earn $5 cashback for every $30 you buy (Limit $15 cashback). In addition, you will want to check out the main pages and brands of the promotion:
Featured brands
When browsing AliExpress you will notice many brands featured, including:

Baseus
Baseus, featured in quality cables for electronic equipment and chargers, announces up to 80% discounts on its products. To view in store (Click here).
Xiaomi
The Chinese giant, and the most sought-after brand of cell phones on AliExpress, has huge discounts. To see in store (Click here).
POCO
A POCO announces a 35% discount on their cell phones during or 11.11 on AliExpress. To see the store (Click here ).

Amazfit
Amazfit specializes in wearable technologies and stands out in smart watches and fully wireless headphones, advertises up to 89% on its products. To view in store (Click here).

Teclast
A Teclast, a prominent brand in tablets, announces a 50% discount on its products. To see the store (Click here ).

Infinix
Another cell phone brand that announces offers of up to 60% discount during or 11.11 is to Infinix. To see the store (Click here ).
Você também vai gostar dessas promoções
Marcus é o fundador da Seletronic. Além disso, é programador, e editor no site. Ama ajudar as pessoas a resolverem problemas com tecnologia, por isso criou esse site. Segundo ele: "A tecnologia foi feita para facilitar a vida das pessoas, então devemos ensinar a usá-la". Apesar de respirar tecnologia, ama plantas, animais exóticos e cozinhar.