Your connection is not private – Chrome users are experiencing this error!
See how to solve the error that is breaking the internet of Google Chrome users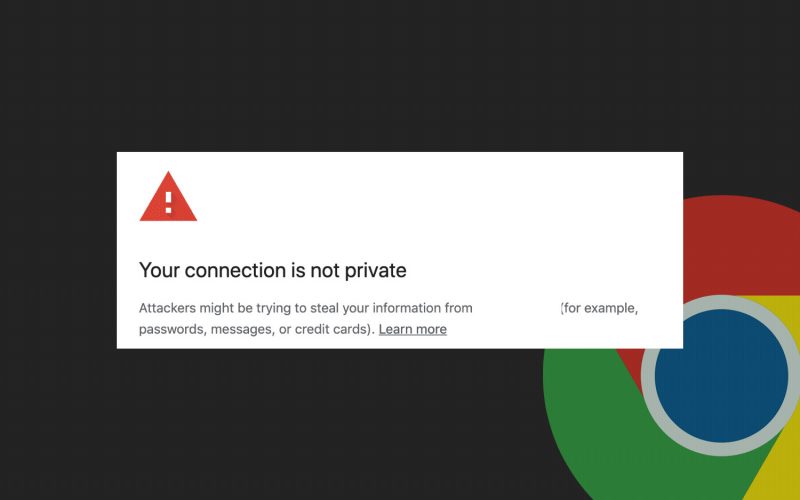 Users of computers and mobile phones with older operating systems are experiencing the error that says "Your connection is not private". The error is due to the security certificate which enables the https protocol and is affecting Windows XP system computers and notebooks and older Android phones. Seletronic explains to you the reason for this message and how to resolve it!
The reason for the problem
The message "Your connection is not private" is being displayed due to the expiration of the certificate "IdentTrust DST Root CA X3", which is provided by the company Vamos Encrypt, which had data limit until September 30, 2021.
Because the security certificate has expired, when trying to connect securely using HTTPS, the browser fails to recognize trusted sites ​​and displays a connection alert "Your connection is not private. Attackers might be trying to steal your information from… ".
This issue is only affecting those using older operating systems such as macOS 2016, Windows XP Service Pack 3, Android 7 (Nougat) and system versions earlier than those mentioned.
How to resolve the error "Your connection is not private"
To resolve the error when using Android phones with old systems, you should download Firefox browser. For users of other operating systems, Firefox can also help, but the best solution is to update the system.
Marcus é o fundador da Seletronic. Além disso, é programador, e editor no site. Ama ajudar as pessoas a resolverem problemas com tecnologia, por isso criou esse site. Segundo ele: "A tecnologia foi feita para facilitar a vida das pessoas, então devemos ensinar a usá-la". Apesar de respirar tecnologia, ama plantas, animais exóticos e cozinhar.
Categorys