What is Smart Home?
Understand what a Smart Home is, its advantages and how to have one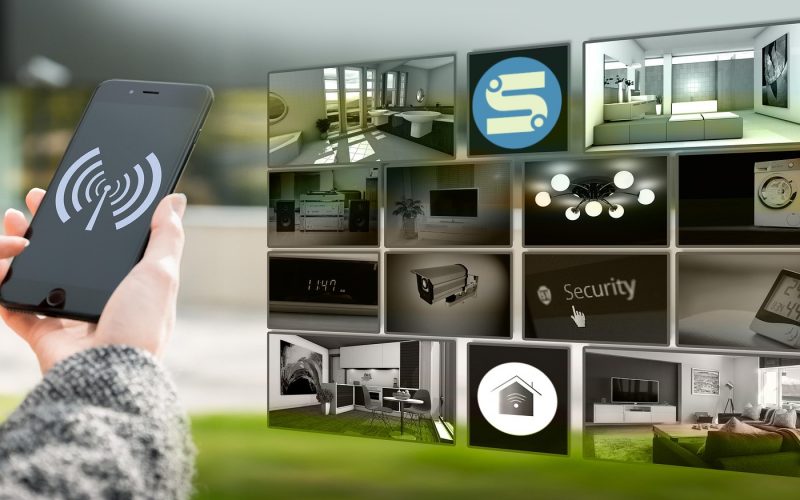 Smart Home, also called connected home, is a home with automation systems and remote control, or by voice. Through the cell phone itself or using voice commands, it is possible to monitor and control the functions of the house, such as controlling the temperature, turning the lights on and off, controlling sound and video systems, locking and opening doors and windows, and many other things. .
You've certainly heard about smart home. But have you ever stopped to think about how this is becoming increasingly common and accessible, and the advantages that can be provided? The Smart Home has become a new trend to increase comfort, accessibility and even practicality in your everyday life. And unlike what you're imagining, you don't need to spend a lot of money to invest in a smart home. Because there are accessories that make it possible to build a smart home without having to spend a lot.
Can you imagine a scenario where you arrive at your house and before you even step inside, the devices are already preparing coffee automatically ? And they still turn on your air conditioning at the temperature you like best, while the devices play your favorite music?
In a matter of seconds everything is ready! Your home can be programmed to do almost anything automatically! And all you need are electronic devices that allow you to create a Smart House, which is also known as Smart House in English.
This scene mentioned may even seem hypothetical, but it could become real with the correct accessories. Although not all "smart" equipment is still cheap and accessible in the national market, there are still solutions that approach the mentioned scenario without having to spend a fortune. Now see what you need to make your home smarter (Smart) with the help of the best virtual assistants.
How to have or make a Smart Home?
The technological base of a Smart Home is automation. But for it to work, it is necessary to have a system that concentrates the settings of other smart devices that are scattered around your home. That is, through a central mechanism you can remotely control and configure your coffee maker, light bulbs, refrigerator, radio, television, computers and stereo.
You can do all this through an application compatible with the smart electronics in your home, or even through a virtual assistant that has an integration system with these mentioned devices. Like for example an Amazon Echo with Alexa, or even through a Google Assistant or Siri herself and her Apple HomeKit.
Smart home with Alexa like does it work?
Amazon Alexa is a virtual assistant that was developed by Amazon, and today it is used as one of the main Smart Home systems. It can be used as a "robot" to help you carry out your household tasks, and its range of possibilities is extremely wide.
It is possible to control Alexa by voice, which that makes it possible to do almost all kinds of "minor tasks" around your home. It is worth mentioning that these smaller tasks are no less important than the big ones. It can even answer the weather and breaking news information whenever you ask. In addition to having more advanced functions, which allow you to have a Smart House (Smart House) and control your appliances, lights and other devices.
You can already find the Amazon Echo model in Brazil. There are models of all prices, so you'll have different possibilities to assemble your smart home through the connection with Alexa.
Accessories to have a Smart Home
There are many international manufacturers and companies that already sell products with a Smart connection to make the home smart. Some are easy to find and cheap, such as: security cameras, smart lamps, socket plugs, smart door locks, smart vacuum cleaners, motion sensors and many others.
As soon as purchase a Smart product, just download the respective application that is compatible with the product, and then you can use the virtual assistant to configure its automatic use!
Marcus é o fundador da Seletronic. Além disso, é programador, e editor no site. Ama ajudar as pessoas a resolverem problemas com tecnologia, por isso criou esse site. Segundo ele: "A tecnologia foi feita para facilitar a vida das pessoas, então devemos ensinar a usá-la". Apesar de respirar tecnologia, ama plantas, animais exóticos e cozinhar.
Categorys