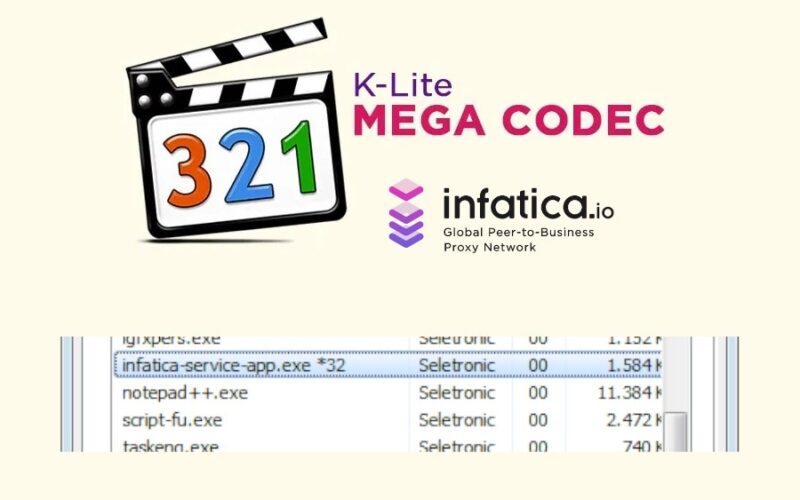 If you've encountered the "infatica-service-app.exe" process on your system and don't remember installing Infatica P2B Network, it's understandable to be concerned. However, it is important to know that Infatica P2B may have been installed as part of software you recently downloaded and installed, such as the K-Lite Mega Codec Pack, which includes Infatica P2B as a "recommended package".
What is Infatica P2B
Infatica P2B Network is a business proxy service that allows companies to access the Internet securely and privately. It acts as an intermediary between the user's device and the Internet, hiding the user's IP address and providing a new IP address, making it difficult for websites and services to track the user's activities on the Internet. Infatica P2B also provides data encryption, which means that information transmitted between the user's device and the Internet is protected and cannot be intercepted or viewed by third parties. The service can be used by companies of all sizes and is particularly useful for those that need to securely access the Internet from geographically restricted locations, such as countries with Internet content restrictions.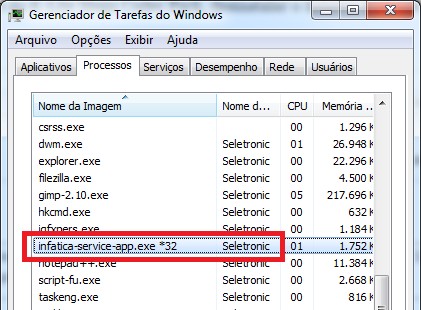 Why when installing the K-Lite Mega Codec Pack, is it installed?
Infatica P2B is not automatically installed with the K-Lite Mega Codec Pack. However, the K-Lite Mega Codec Pack includes the option to install Infatica P2B as a "recommended package" during the installation process. If the user chooses to install Infatica P2B, it will be installed along with the K-Lite Mega Codec Pack.
Infatica P2B can come in handy for users who need to access geo-restricted content or who want to maintain their privacy and security on the Internet. However, it is important to note that installing Infatica P2B may impact the speed of the Internet connection, as all data traffic will be routed through the proxy service. Furthermore, the use of Infatica P2B may have legal implications depending on local laws and regulations regarding the use of proxy services.
Can I uninstall Infatica P2B?
Yes, you can uninstall Infatica P2B if you no longer want to use it. To uninstall it, follow the steps below:
From the Start menu, click "Settings".
Click "Applications".
Scroll through the list of installed applications until you find "Infatica P2B" and click on it.
Click "Uninstall".
Follow the onscreen instructions to complete the uninstall process.
After uninstalling Infatica P2B, the proxy service will no longer be running on your computer and Internet traffic will be routed directly to the web without going through a proxy server. Please note that if you chose to install Infatica P2B as part of the K-Lite Mega Codec Pack, uninstalling Infatica P2B will not affect the codec pack installation.
Marcus é o fundador da Seletronic. Além disso, é programador, e editor no site. Ama ajudar as pessoas a resolverem problemas com tecnologia, por isso criou esse site. Segundo ele: "A tecnologia foi feita para facilitar a vida das pessoas, então devemos ensinar a usá-la". Apesar de respirar tecnologia, ama plantas, animais exóticos e cozinhar.
Categorys