Does the automatically downloaded "hbpix" file contain a virus?
Is the "Hbpix" file automatically downloaded to your device a virus ?!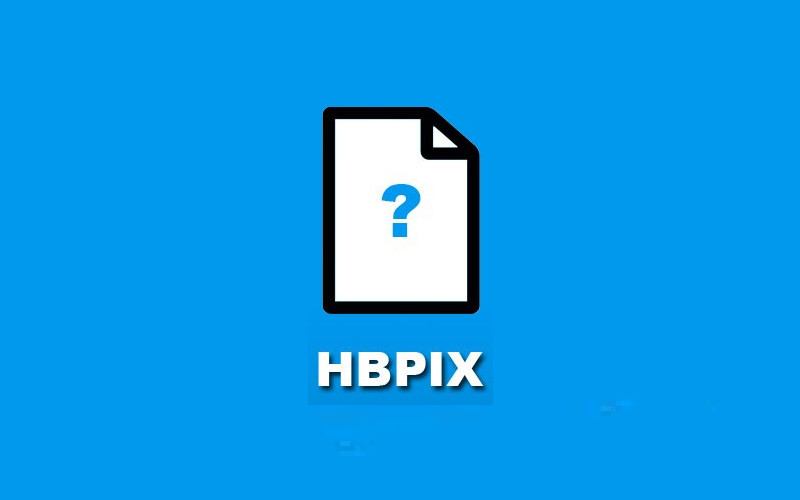 A file downloaded automatically when accessing some sites on Google Chrome, Firefox and other browsers is worrying many users, who believe that the file "hbpix" may be a type of virus or malware. Seletronic decided to investigate the matter to see what the "hbpix" file is, which is occasionally downloaded without user consent just when browsing any website. Note that this file is not only affecting devices for a specific operating system and is downloaded by itself on Android devices, Windows and Linux computers and other systems.
About the "hbpix" file
In normal cases, this file is not a threat and is considered a technique for monitoring access on certain networks. When taking the file for analysis we will see that it is just an image with only 1 pixel and that it can be downloaded through any website that uses an ad network from which the advertiser wants to use the access monitoring technique.
Note that the automatic download of this file can be considered a flaw in the ad system and is quite invasive in the user's navigation, however browsers do not have a protection against automatic download of this file. As it is only an image, this file cannot cause any damage to the computer or be considered a virus. However, it is a marketing strategy called tracking pixel, or web beacon, which consists of capturing the IP of the machine that downloaded the file to track your browsing on websites and know your browsing preferences to offer ads based on your interests. Once the ad network knows your IP, it can track your browsing to provide you with personalized ads based on what you access.
Still, be careful
Although in all tests we can verify that this file is just an image, it may be that other malicious sites use the name of this file, which is already associated with a marketing technique to make you think that a virus is an image. Thus, a malicious person can simply rename a virus with the name "hbpix" so that, by downloading the file and trying to open it, his computer is infected. Therefore, if you are inexperienced in checking files, it is better not to even try to open the file, just delete it from the computer so that no one touches it.
The main download source for this file
Tracing the source of the download of the file "hbpix", we find the following URL:
http://idpix.media6degrees.com/orbserv/hbpix?pixId=3715
If you block the domain of this URL on your computer, modem or other device, you will probably stop downloading this file every time you browse a website, since 100% of the time the file was downloaded in our tests, it came from the same source. Therefore, by blocking the domain "idpix.media6degrees.com", your mobile computer or other device will likely stop downloading this file.
Marcus é o fundador da Seletronic. Além disso, é programador, e editor no site. Ama ajudar as pessoas a resolverem problemas com tecnologia, por isso criou esse site. Segundo ele: "A tecnologia foi feita para facilitar a vida das pessoas, então devemos ensinar a usá-la". Apesar de respirar tecnologia, ama plantas, animais exóticos e cozinhar.