What is Google Stadia?
Understand everything you need to know about the Google streaming gaming platform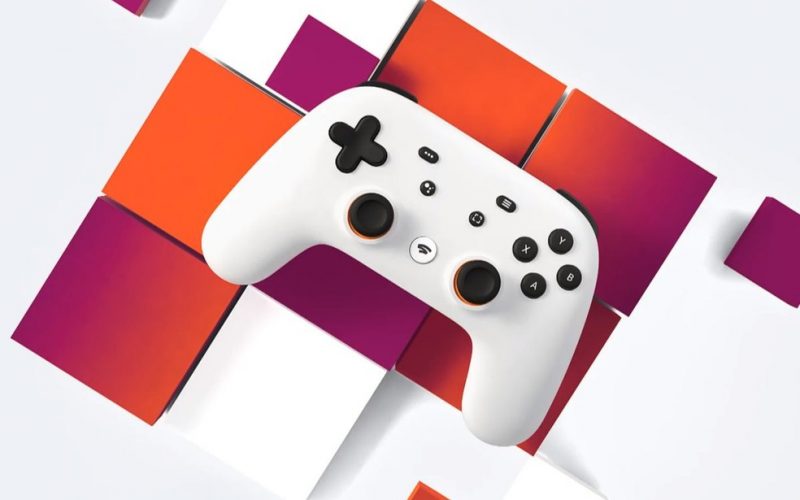 Google Stadia is a game streaming service for game developers and content creators that takes advantage of Google's powerful servers, and all your computer, phone or TV or other compatible device needs to do is display the already processed game image. This way, you don't need to download the game to play, and you don't need to have a super modern console or computer with the best hardware configurations to enjoy modern and demanding games, since the entire game and its processing are on Google's servers. To run Google Stadia games well, you just need a simple computer, or a TV with Chromecast Ultra, or a basic cell phone like a Pixel 3 or Pixel 3a, and a good internet connection.
Simplifying everything that has been said, Google Stadia will allow you to play modern games on almost any screen you have, as Google's servers manage all the processing power and transmit it to you via the cloud. Apart from worrying about having to download or install, and having to buy new hardware.
Recommended Internet Speed ​​for Google Stadia
The recommended internet for running Google Stadia games ranges from at least 10MB to 35MB recommended or the more the better. Thus, Stadia's resolution ranges from 720p to 4K to match the speed of your network, and 4K resolution is only available for high-level subscriptions. The following list shows the game resolutions for the corresponding Internet speed:
| Internet Speed | Game Resolution |
| --- | --- |
| 10 MB – 20 MB | 720p |
| 20 MB – 35 MB | 1080p |
| 35 MB or more whit subscription plan | 4K |
Launch of Google Stadia
Google Stadia was launched in November 2019, but only for those who previously purchased the Stadia Founder's Edition, which was already available for purchase in some countries, where a Chromecast Ultra was provided for use on TV and a Night Blue Stadia, which is a controller limited edition, a three-month Stadia Pro subscription and a friend pass that allows you to give three months of Stadia Pro to any friend. The basic version of Stadia was only available in 2020.
What is the difference between Stadia Pro and Stadia Base?
There are two ways to play on Google Stadia, one through a monthly subscription and the other through a free mode, where you can buy each game you want to play. However, without a doubt, the subscription brings more advantages in relation to the free modality, being the first subscription plan called Stadia Pro, and the Free purchase module called Stadia base. See the difference in the list below:
| Stadia Pro | Stadia Base |
| --- | --- |
| Price: US $ 9,99 per month | Price: Free – Buy each Game |
| Resolution: Up to 4K | Resolution: Up to 1080p |
| Frame rate: 60 FPS | Frame rate: 60 FPS |
| Sound: 5.1 surround sound | Sound: Stereo |
| Buy games whenever you want: Yes | Buy games whenever you want: Yes |
| Additional free games released regularly: Yes | Additional free games released regularly: No |
| Pro-exclusive discounts on select purchases: Yes | Pro-exclusive discounts on select purchases: No |
Is it mandatory to have the official Google Stadia controller (Joystick)?
If you are already worried about needing to buy an official Google Stadia controller to enter this new era of games via streaming, know that it is not mandatory to have an official controller to be able to enjoy the best of all games on the platform. But, as expected, the Google Stadia Joystick certainly offers a better gaming experience, as it is wireless and connects directly to the wi-fi network. However, the platform will be compatible with several other controllers not yet released, which will most likely be like the generic controllers that we usually use in computer game emulators, and in the case of playing on smartphones they will improve the experience, a Bluetooth controller can be needed.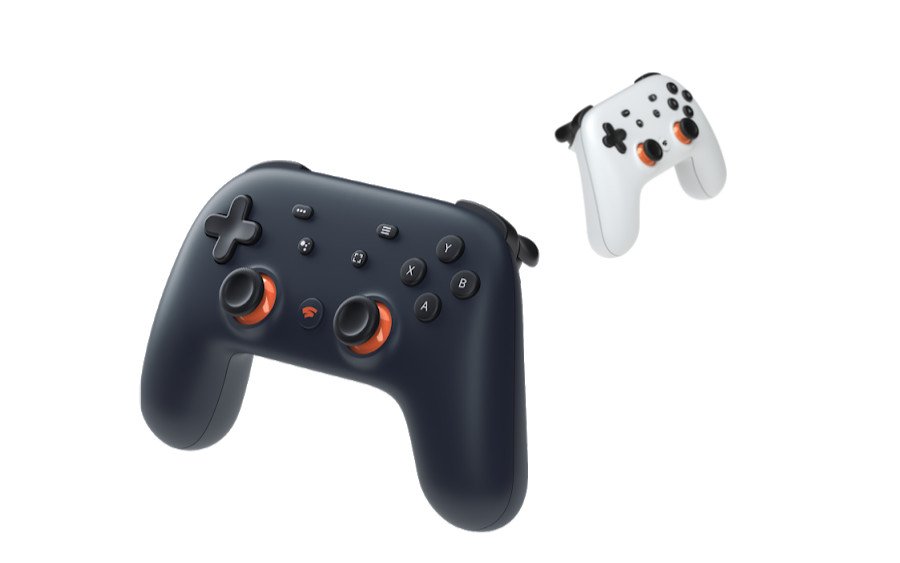 What are the Google Stadia games?
Even before the official launch of the platform, the list of games proved to be basically addictive, capable of arousing the will of most modern players. The collection of titles already confirmed for Google Stadia are games that require great processing power, and do not run on ordinary computers or console, but thanks to the processing power of Google Servers we will be able to play titles from the list of games already confirmed below:
Dragon Ball Xenoverse 2
Doom Eternal
Wolfenstein: Youngblood
Destiny 2
Power Rangers: Battle For The Grid
Baldur's Gate 3
Metro Exodus
Thumper
GRID
Samurai Shodown
Football Manager 2020
Get Packed
The Elder Scrolls Online
The Crew 2
The Division 2
Assassin's Creed Odyssey
Ghost Recon Breakpoint
Trials Rising
NBA 2K
Borderlands 3
Farming Simulator 19
Mortal Kombat 11
Rage 2
Final Fantasy 15
Gylt
Tomb Raider Trilogy
Darksiders Genesis
Just Dance 2020
Google still confirms that this list will continue to grow once new games have been confirmed for the Google Stadia platform.
Watch one of the official Google Stadia videos below:
Marcus é o fundador da Seletronic. Além disso, é programador, e editor no site. Ama ajudar as pessoas a resolverem problemas com tecnologia, por isso criou esse site. Segundo ele: "A tecnologia foi feita para facilitar a vida das pessoas, então devemos ensinar a usá-la". Apesar de respirar tecnologia, ama plantas, animais exóticos e cozinhar.