Regular Maintenance Checklist for Your Mac: What to Do and When to Do It
Maximize Your Mac's Performance and Longevity with These Simple Steps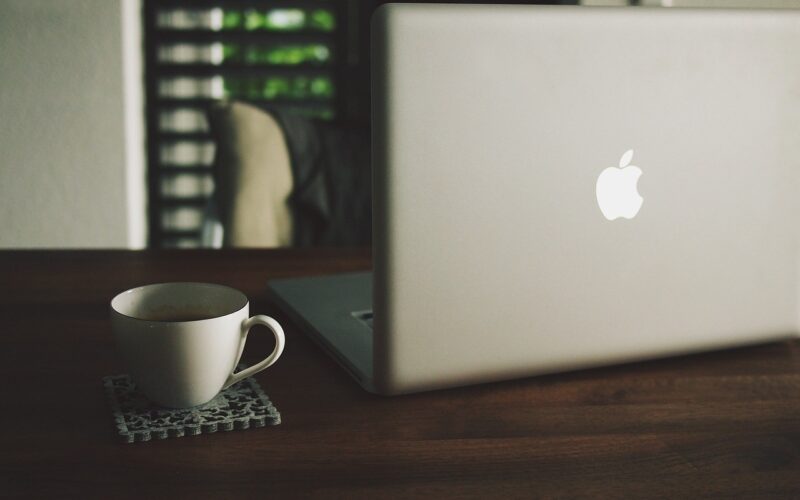 Apple's Mac computers are renowned for their durability, but that doesn't mean they're immune to the wear and tear of daily use. Just like any other machine, your Mac needs regular maintenance to keep it running smoothly. Ignoring this crucial task could lead to reduced performance, sluggishness, and in extreme cases, even system failure. That's why it's crucial to know the best way to clean up Mac and maintain its health over the years.
Monthly Maintenance Tasks
It is recommended to perform Software update, cache cleaning, and malware inspection on a monthly basis.
Software Updates
Keep your macOS and all installed software up-to-date. Apple frequently releases security patches, performance enhancements, and new features that can improve the overall health of your Mac. To check if macOS has any new updates available, go to Apple Menu > System Settings > General > Software Update.
Clean Cache Files
Over time, your Mac accumulates cache files that can take up valuable disk space. Clearing these files can improve system performance. You can use the built-in utility tools or third-party apps specialized in Mac cleanup.
Check for Malware
It's a common myth that Macs are immune to malware. While they are less susceptible than Windows PCs, they're not entirely immune of course. Use a reputable anti-malware tool to scan your system for any potential threats.
Verify Disk Permissions
macOS no longer requires you to manually verify disk permissions, but if you're running an older version, this is a good practice. You can do this through the Disk Utility app found in the Utilities folder.
Quarterly Maintenance Tasks
Additionally, reviewing startup items, archiving old files, and optimizing storage can make a world of difference in your Mac's performance in the long run. We recommend doing these checks every 3-4 months.
Review Startup Items
Too many startup items can slow down your Mac's boot time. Go to Apple Menu > System Settings > General > Login Items to review and remove unnecessary startup programs.
Archive Old Files
If you're running low on disk space, consider archiving old files that you don't regularly use. Move them to an external hard drive or upload them to cloud storage.
Optimize Storage
Navigate to Apple Menu > System Settings > General > Storage > Manage to find options for optimizing your storage. You can offload unused files, review and delete old iOS backups, and empty the trash automatically.
Bi-Annual Maintenance Tasks
Moving onto our Bi-Annual Maintenance Tasks – actions to take every six months that focus on hardware cleanliness, search efficiency, and security robustness. In this section, we'll guide you through essential steps like cleaning your hardware, re-indexing Spotlight for quicker searches, and reviewing your security settings. Tackling these bi-annual tasks significantly extends the longevity and security of your Mac. Note that if you eat in front of your computer – cleaning hardware should be done more often.
Clean the Hardware
Dust and grime can accumulate on the keyboard, mouse, and screen. Make it a habit to clean these parts every six months. Make sure to turn off and unplug your Mac before doing any cleaning.
Review Security Settings
Double-check your firewall and privacy settings to ensure your Mac is well-protected. Go to System Settings > Privacy & Security to make necessary adjustments.
Annual Maintenance Tasks
Check for Battery Health
If you're using a MacBook, check the battery health once a year. Go to Apple Menu > System Settings > Battery and look for the 'Battery Condition' field.
Run Disk Utility's First Aid
Running the First Aid feature in Disk Utility can help identify and fix potential issues with your hard drive. To do this, open Disk Utility, select your startup disk, and click on 'First Aid.'
Clean Install macOS
A clean install resets your Mac to factory settings and is considered the best way to clean up Mac, especially if you've been experiencing persistent issues. Be sure to back up your data before undertaking this step. Seriously, don't accidentally delete everything you have from your Mac.
Conclusion
Taking care of your Mac doesn't have to be a daunting task; it's all about incorporating simple yet effective maintenance tasks into your routine. By dedicating a few minutes each month, quarter, or year to follow this comprehensive checklist, you can ensure your Mac continues to operate at its optimal capacity.
Whether it's staying vigilant with software updates, cleaning cache files, or going the extra mile with a clean install of macOS, each step is designed to enhance your Mac's performance and longevity. No machine is immune to the vagaries of time and use, and your Mac is no exception. Periodic check-ups can fend off sluggishness, security threats, and even system failures, helping you get the most out of your investment.
So don't procrastinate—start implementing these maintenance tasks today to keep your Mac running smoothly for years to come. After all, a well-maintained Mac is a happy Mac.
Marcus é o fundador da Seletronic. Além disso, é programador, e editor no site. Ama ajudar as pessoas a resolverem problemas com tecnologia, por isso criou esse site. Segundo ele: "A tecnologia foi feita para facilitar a vida das pessoas, então devemos ensinar a usá-la". Apesar de respirar tecnologia, ama plantas, animais exóticos e cozinhar.