How to show the website's html code in a mobile browser
See how to inspect html elements in Google Chrome for Android and IOS phones to see the source code for any page on your phone or tablet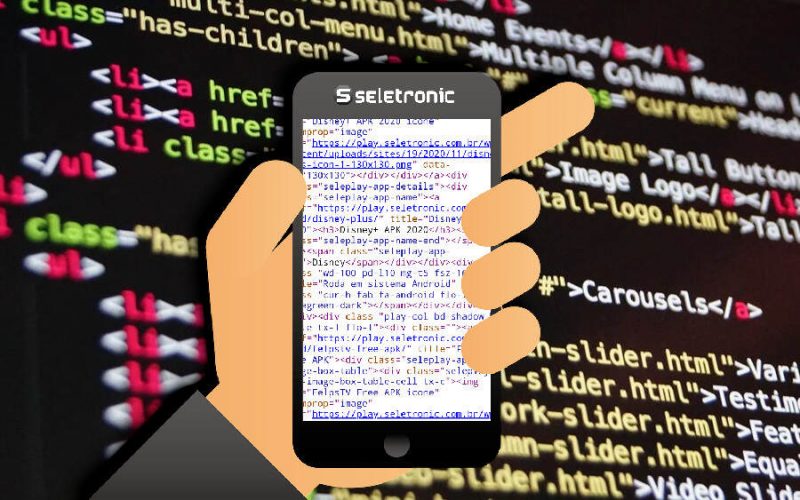 Have you ever needed or simply wanted to inspect elements of the page from your mobile phone to be able to take a look at the source code of a website or your own website? Inspecting the elements on the pages to be able to view the HTML code through the computer is very simple, as there is already an option ready for this, but what few know, is that it is also possible to do this through mobile browsers such as Google Chrome for example , on Android and iOS. Doing this is very simple and in this tutorial we will show you a term that activates the element inspector in the Google Chrome mobile browser.
Inspecting page elements on Google Chrome Android and IOS
Now that you know that there is a possibility to inspect the HTML elements of a web page using Google Chrome for mobile, let's look at the syntax that activates the viewing of the page's source code in the mobile browser. To do this on your phone, do the following:
Go to the page you want to inspect.
In the navigation bar type before the URL of the page "view-source:" and click on Go normally represented by the forward arrow.
The page will open showing all the content available for reading on the front end such as HTML JavaScript and other elements that make up the page.
Ready! You just learned how to view the source code of a page on your cell phone via Google Chrome for Android and IOS phones, just like on your computer. If you are that type of person who loves to program and can't wait to be in front of the PC to see how something is done on some website, now you can see it on your own phone or tablet
Marcus é o fundador da Seletronic. Além disso, é programador, e editor no site. Ama ajudar as pessoas a resolverem problemas com tecnologia, por isso criou esse site. Segundo ele: "A tecnologia foi feita para facilitar a vida das pessoas, então devemos ensinar a usá-la". Apesar de respirar tecnologia, ama plantas, animais exóticos e cozinhar.