HAYLOU PurFree (BC01) is a perfect combination of aesthetics and functions in bone conduction headphones
Meet the award-winning HAYLOU PurFree Bone Conduction Headset (BC01)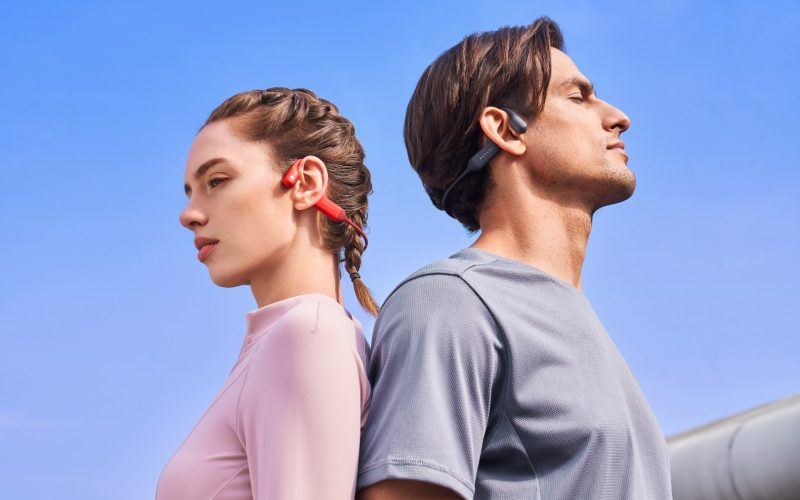 Imagine a heavy-duty, waterproof, comfortable headphone that doesn't need to be inserted into your ears to give you an incredible sound experience. We're talking about the HAYLOU PurFree Bone Conduction Headset (BC01). Haylou is a standout in wireless audio devices, smart wearables, IoT and other devices, always aiming to inspire users to explore their potential through the high quality of their devices.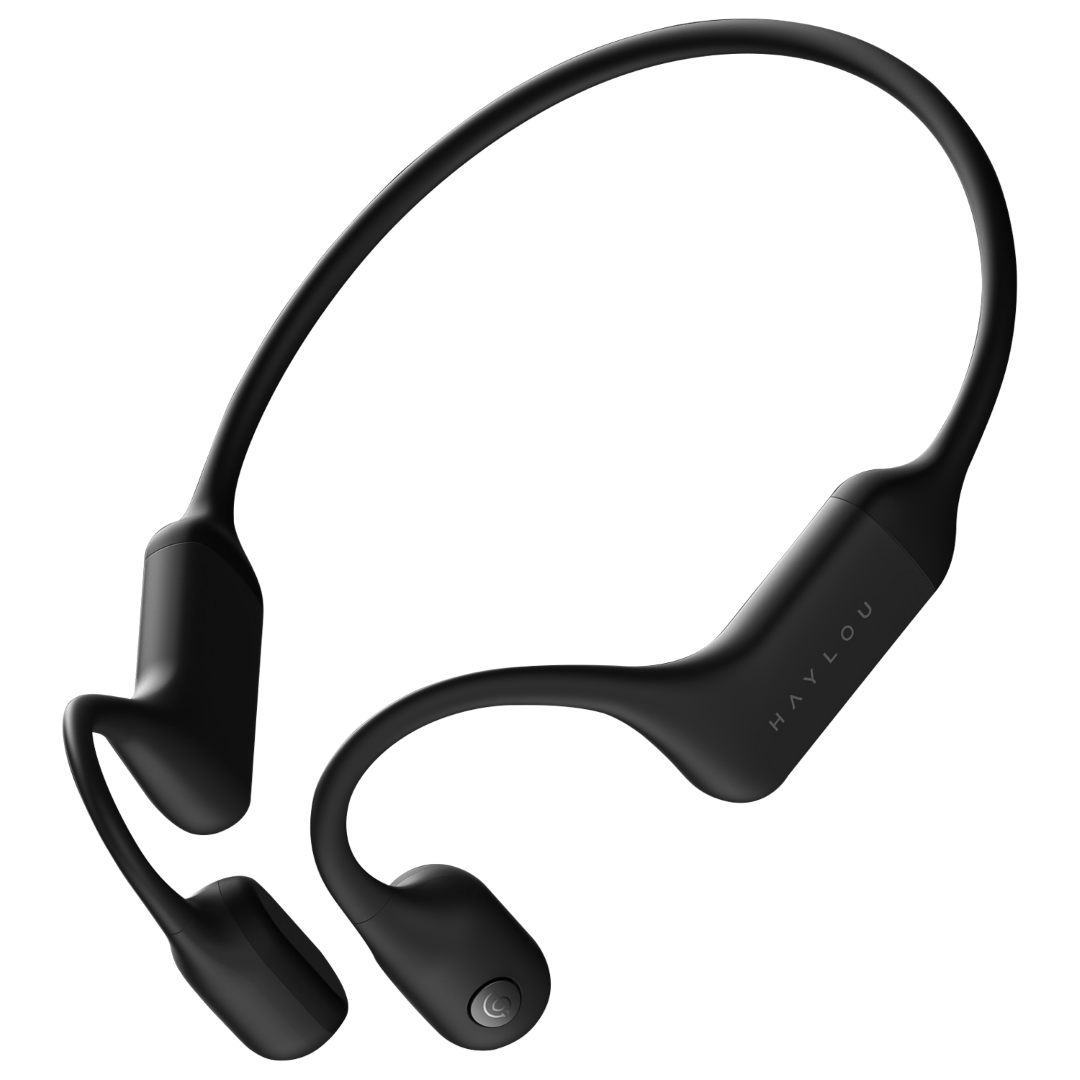 High strength, waterproof, high sound quality bone conduction headset
More comfortable and safer
To be lighter and more comfortable, the HAYLOU PurFree (BC01) uses strong titanium wire as its skeleton, while the headphone body is lighter and harder to dent even after repeated distortion. It has a beautiful ergonomic design on the ear and hook on the back, which makes it difficult to fall during sport jumping. Its design was so well thought out that it won the German Red Dot Award 2022. For those who don't know what the Red Dot is, it is one of the most prestigious and influential design awards in the world, known as the "Oscar of International Industrial Design".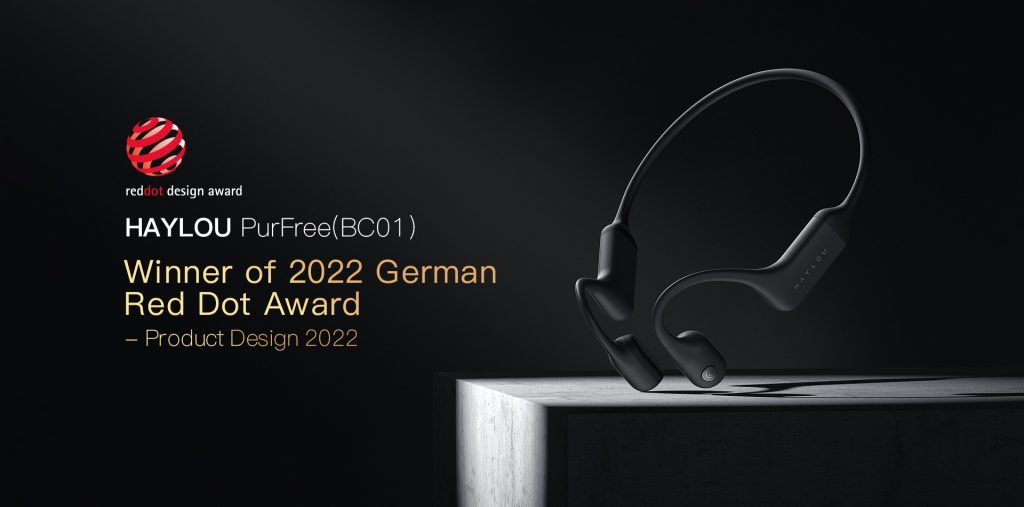 The headphone fuselage is covered with special skin-friendly silicone, which is dry and non-sticky, which prevents allergy even after prolonged use. The surface looks oily which makes it difficult for the phone to get dusty.
The HAYLOU PurFree BC01 has a front inner cavity, which is elastically made to fit smoothly to the skin, reducing sound leakage very effectively.
Up to 8 hours of battery life and fast charging
The HAYLOU PurFree BC01 has an amazing battery life that can last around 8 hours as this high-capacity lithium polymer battery powers a low-power chip. And if you need to charge your phone, just 10 minutes of charging is enough, so you can listen to music for 2 hours
Connect the headset to two Bluetooth terminals at the same time
HAYLOU PurFree BC01 can be connected to two Bluetooth terminals at the same time and you can easily switch between one and the other. To do this, when the headset is paired, press and hold the volume up key and MFB key for 3 seconds to activate 1 to 2 mode.
Very perfect audio quality
The audio quality of the HAYLOU PurFree BC01 is top notch and is sure to blow your mind. Unlike regular headphones, this is a bone conduction headphone, it uses high quality hermetic vibrators, creating a more concentrated sound, with a wide sound field making every detail of the audio or music you hear more noticeable. Due to its leak-proof elastic silicone front cavity, this design reduces sound vibration, preventing sound distortion and leakage, bringing you a much more immersive listening experience.
IP67 dustproof and waterproof
In addition to its structural strength, the HAYLOU PurFree BC01 headset is IP67 certified, which ensures dustproof and waterproof protection. Even if you use the unit in heavy rain or in sandy environments, the sound quality will be excellent. You can wear the headset for up to 30 minutes in 1 meter of water without harmful effects.
Bluetooth 5.2, with two-way communication technology
HAYLOU PurFree BC01 comes equipped with Qualcomm QCC3044 main chip and Bluetooth 5.2 chip, which supports two-way communication technology, where left and right earbuds can be switched at will, with lower power consumption, higher transfer speed and higher stability. of Bluetooth.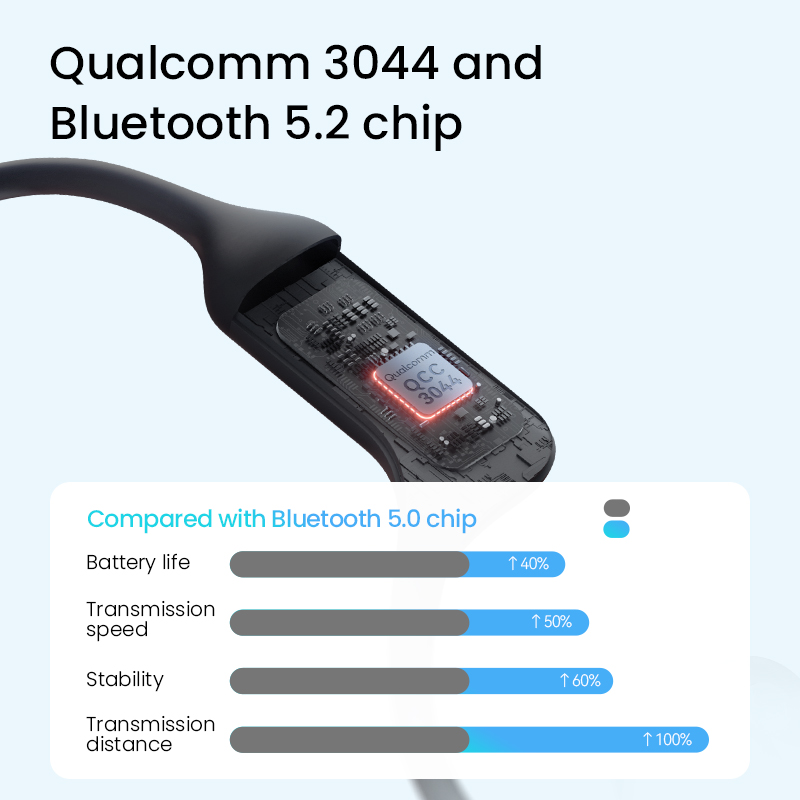 Marcus é o fundador da Seletronic. Além disso, é programador, e editor no site. Ama ajudar as pessoas a resolverem problemas com tecnologia, por isso criou esse site. Segundo ele: "A tecnologia foi feita para facilitar a vida das pessoas, então devemos ensinar a usá-la". Apesar de respirar tecnologia, ama plantas, animais exóticos e cozinhar.