HAYLOU GT7 Neo: Best value headphones of 2022?
The HAYLOU GT7 Neo is without a doubt the bluetoth headset worth buying in 2022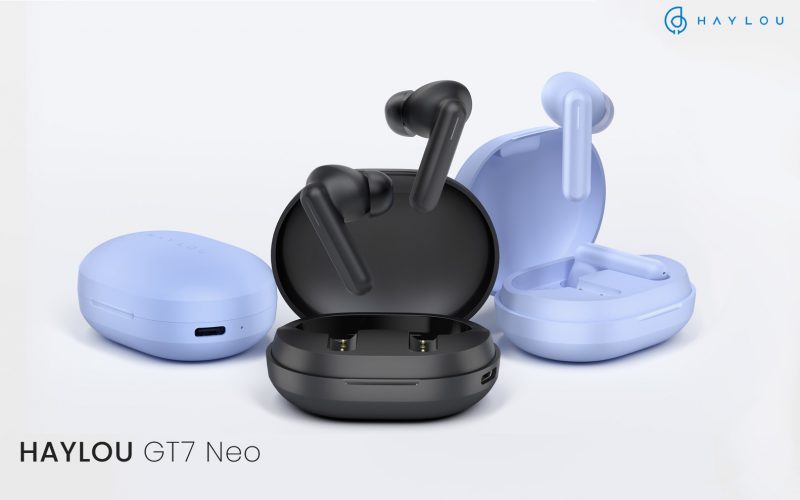 We had the immense pleasure of getting a copy of the O HAYLOU GT7 Neo, and thus thoroughly testing these earbuds headphones. In this way, we are going to bring you first-hand important details to consider about this model, which in our tests proved to be one of the best cost-effective headphones of the year. Its qualities include high battery life, high sound quality, elegant design for any occasion and many other details as we will see below. Coming from a company in the Xiaomi ecosystem, what we can expect is a product of excellent quality.
HAYLOU GT7 Neo Earphone - Long battery life, comfortable and stylish design, unbelievable sound quality
Long battery life (Really)
This time with the HAYLOU GT7 Neo headphones, we did the hours of use test and we just couldn't discharge it during hours of use, reaching only 60% battery. Although the manufacturer says that theoretically the battery can last for 5 hours, this can be extended depending on use. In our tests that started 2 hours before an intense workout at a gym, listening to music at maximum volume, added to another two hours of intense training, the headphones reached 60% of battery. Which means that they would have lasted much more than 5 hours, since in 4 hours they only reached that percentage of the battery. These are perhaps the longest battery life headphones you will find in this price range.
The battery is made of lithium polymer, and the headset comes with a compact portable charging case that can charge the headphones for up to 22 hours. Note that to fully charge the headphones it only takes 1.5 hours to have 5 hours of battery life again. And to fully charge the charging case, it takes only 2 hours, via its USB-C type connection.
Incredibly amazing sound quality
You just can't believe the sound quality of these headphones. The HAYLOU GT7 Neo features the advanced AAC audio codec that supports higher resolution while improving the compression ratio of features, while the high quality composite diaphragm dynamic driver enhances bass depth and mid and treble stability. We did a comparative test with some songs and noticed that some notes and instruments are much clearer compared to headphones from renowned brands. It's the kind of experience you need to feel, to know what true sound quality is.
Elegant and efficient design
HAYLOU GT7 Neo is beautifully designed for a perfect 35° in-ear fit, with a perfect seal that enhances the sound insulation effect, making you forget about the boring world around you and concentrate on your favorite music, listen to your class or digital book with complete peace of mind.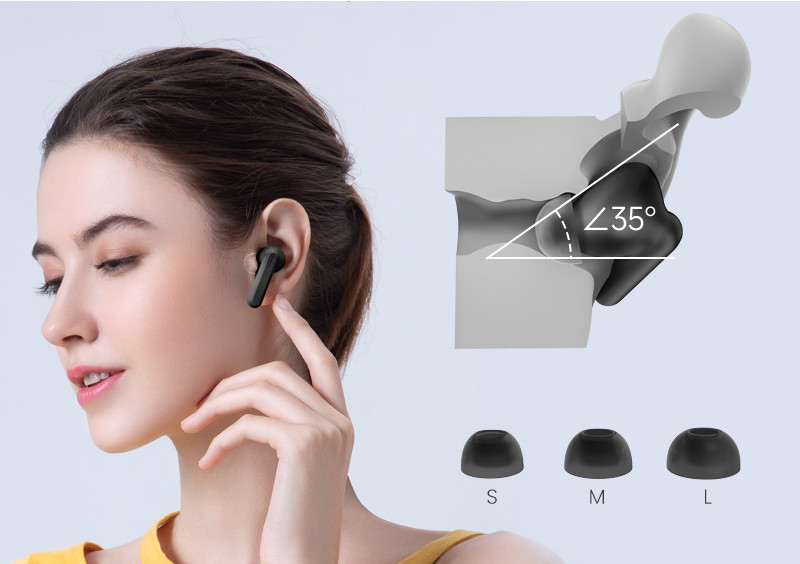 Executamos testes de impacto em uma esteira e os fones de ouvido simplesmente ficam perfeitamente em seu ouvido mesmo quando corre em alta velocidade, o que os torna muito confortáveis de usar durante o treinamento esportivo, dando a adrenalina que você precisa para treinar duro.
Os fones têm o tamanho ideal, pesando cerca de 3,9g, têm design arredondado e estão disponíveis nas cores preto e roxo Macaron. Seu estojo de carregamento possui uma atração magnética que segura os fones de ouvido enquanto eles estão sendo carregados, e possui um visual semi-oval moderno, lembrando uma caixa de joias em sua abertura.
Na caixa do produto, estão disponíveis 3 tamanhos diferentes de borracha para encaixar perfeitamente em qualquer orelha.
Bluetooth 5.2 improvements
HAYLOU GT7 Neo has Bluetooth 5.2, which is one of the versions of this technology with better stability, ensuring a perfect connection with your cell phone, tablet, computer or other device, as it is compatible with Android smartphones, Windows PC, TV and others. . The range of the headset to the connected device is up to 10 meters. Once you have already connected to the device for the first time, the next pairings will be automatic.
IPX4 waterproof rating
With the IPX4 waterproof rating, you don't have to worry about sweating or light rain during your daily exercise.
Call noise cancellation with AI
HAYLOU GT7 Neo features artificial intelligence call noise reduction technology. This enhances the vocals on the call and reduces ambient noise, even if you are on the subway or on the street, others can hear the call very clearly.
Marcus é o fundador da Seletronic. Além disso, é programador, e editor no site. Ama ajudar as pessoas a resolverem problemas com tecnologia, por isso criou esse site. Segundo ele: "A tecnologia foi feita para facilitar a vida das pessoas, então devemos ensinar a usá-la". Apesar de respirar tecnologia, ama plantas, animais exóticos e cozinhar.