Gettr: API is an important thing missing from the social network
Resource can increase the number of company profiles and content producers by attracting more users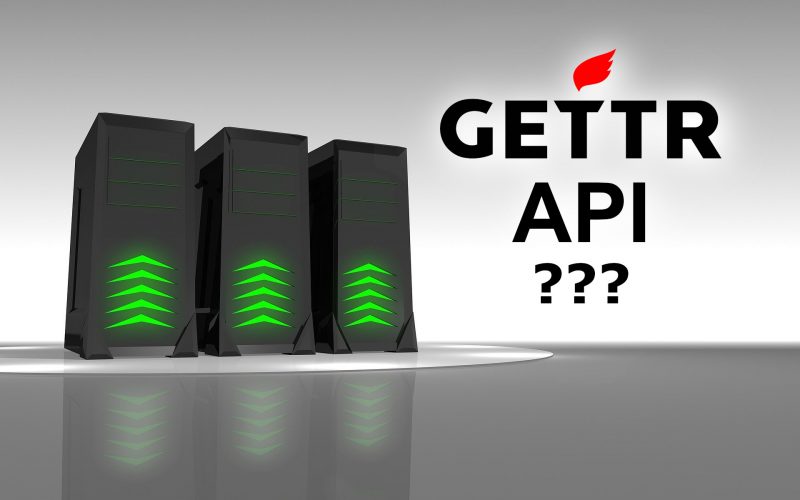 Launched this year, the social network Gettr reached millions of users in just a few days. And as much as the media speak ill and attack the new social network, as if Facebook and Twitter were a calm sea, the social network does not stop growing and making improvements to the platform. But there is one very important thing that still leaves Gettr social network far behind its competitors, and seeing this could be a key step for the social network to reach even more users in a very short time.
If Gettr had an official API to automate posts
Most content producers today, including companies, don't waste time posting the same thing on every social network where they have a profile or page. For this, many use automated methods that allow you to publish the same content on all social networks at the same time.
For this, APIs are used, which are a set of patterns that allow the interaction of applications and servers. Using a social networking API, a programmer can create methods to publish content on the platform without having to access it. This makes it easy to create automated posts, advertisements and many other things interesting for business owners.
We know very well that where you can make money are sharks, and seeing the Gettr social network as a new business opportunity can make the difference between not getting attacked by the media and starting to get support from them.
The Gettr social network unfortunately doesn't have an official API open to developers yet. But for sure, by acquiring this feature, the social network will be able to count on much more engagement, more investors and certainly many more common users on the platform that will add more content as it is more recommended by entrepreneurs.
Hello Gettr if you read this! You can be sure that we are many waiting for the opportunity to work on your API, and be able to make automatic posts on the platform.
Marcus é o fundador da Seletronic. Além disso, é programador, e editor no site. Ama ajudar as pessoas a resolverem problemas com tecnologia, por isso criou esse site. Segundo ele: "A tecnologia foi feita para facilitar a vida das pessoas, então devemos ensinar a usá-la". Apesar de respirar tecnologia, ama plantas, animais exóticos e cozinhar.
Categorys