Android is not recognized via USB? Know what to do!
Learn what to do when your Android phone or tablet is no longer recognized via USB cable on your computer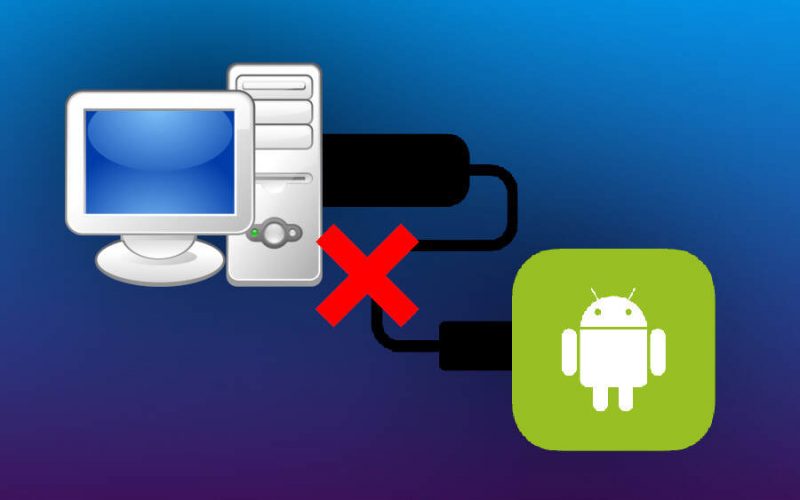 The Smartphone charges, but your PC does not recognize that the USB cable is connected to your Android phone or tablet. You have tested the cable on another device, but the cable is good and working. As the data connection via USB with the computer is fundamental in the life of all smartphone and tablet users today, when the connection cable is not recognized by the computer this becomes a big problem for those who need to transfer photos, music, videos, applications, documents and any other types of utilities between devices. So Seletronic created this super tutorial to solve this problem once and for all!
Many simply connect the phone or tablet to the computer and are surprised that they are not recognized. Other users started having problems after updating the Android system, because after the update the computer no longer recognized the USB cable when connected to the device. But for most of these cases there is a simple solution, so follow Seletronic's tips to find out what to do to solve the problem:
The computer suddenly stopped recognizing the device
This is a more detailed case, so we have taken steps to do a thorough check of why this is happening. Do it in the following order:
Check if the USB cable really works. Constant use of the cable can loosen it or even break the wires inside the cable. If the problem is loose, a small squeeze on the aluminum ends of the USB cable can make it work again, but if the wires are broken internally, it will be necessary to change the cable.
Check if the USB cable contacts are oxidized; this is usually perceived by a green, white or even black color at the cable contact terminals. To solve this, just pass the oil to clean the electronic contacts at the contact terminals.
Finally, check if the problem is with the USB port on the computer you are using. Test the device connection on another USB port, preferably if it is a desktop, use one of the onboard ports (those on the back of the PC).
After updating the Android system, the computer no longer recognizes the USB connection to the device
To find out what to do if your Android phone, tablet or other device stops being recognized by the computer after the update, read the post: The computer does not recognize the Android phone or tablet via USB after the update.
Marcus é o fundador da Seletronic. Além disso, é programador, e editor no site. Ama ajudar as pessoas a resolverem problemas com tecnologia, por isso criou esse site. Segundo ele: "A tecnologia foi feita para facilitar a vida das pessoas, então devemos ensinar a usá-la". Apesar de respirar tecnologia, ama plantas, animais exóticos e cozinhar.