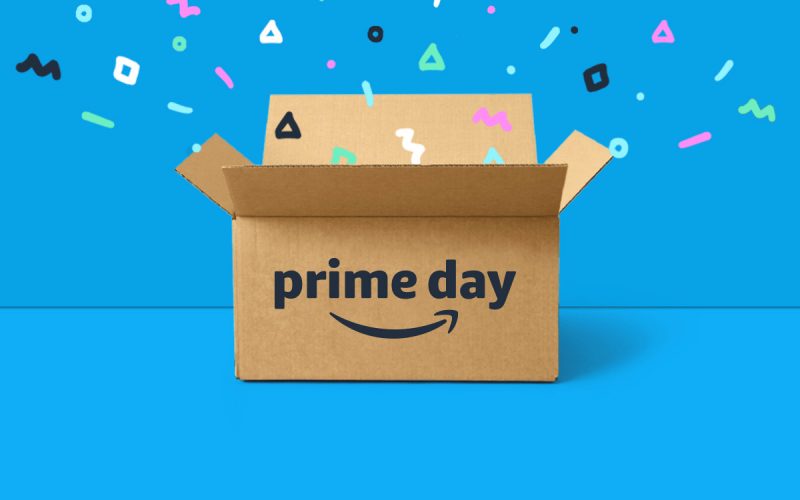 Amazon Prime Day is an exclusive discount event for Amazon Prime subscribers that takes place every year. During the promotion, Amazon brings product offers from the main brands in the market in several categories, mainly in electronics, computers, games, books and their smart devices. For example during Amazon Prime Day, products like the Kindle, Amazon Echo Dot and Fire TV Stick always tend to have the best prices. Subscribing to Amazon Prime costs U$14.90/month or U$119.00/year, depending on the plan chosen, and members have the advantage of free shipping with no minimum value on several products, and can use Prime Video streaming, listen to music on Prime Music and use Prime Gaming perks.
How to subscribe to Amazon Prime?
To subscribe to Amazon Prime you can access the Amazon website, or the Amazon app available for Android and iOS and follow these steps:
Go to the "Amazon Prime" page;
Select a subscription plan and click "Subscribe now";
Then just configure the payment method and click "Subscribe".
How to get 30 days free of Amazon Prime
If you're thinking about subscribing to Amazon Prime, be aware that you can do a 30-day free trial. The 30 days free will give you the benefits of being prime, such as having free shipping, watching Amazon Prime Video, listening to music on Prime Music and using Prime Gaming advantages. To sign up for the Amazon Prime free trial, simply have a valid credit or debit card registered and accepted by Amazon.com and follow these steps:
Go to the Amazon Prime page
Select "Start your free 30-day trial".
Follow the onscreen instructions if prompted.
Then just enjoy your 30 days free trial.
How long is Amazon Prime Day?
Amazon Prime Day lasts for 48 hours, the promotional period starts on a scheduled date, at 00:00, and ends on the other day, at 23:59 hrs.
What to buy on Amazon Prime Day?
During Amazon Prime Day you can buy most products at a deep discount. Usually the best selling items are electronic products that are heavily discounted during the date. With a focus on electronic products, it is possible to buy video games, computers and accessories, notebooks and especially Amazon smart devices such as Echo Dot, Kindle and Fire TV Stick.
How many times a year is Prime Day?
Amazon Prime Day only happens once a year, and it's always a hit. That's because the prices are really attractive during the promotion period.