What is Odysse?
Discover the decentralized and censorship-resistant content platform Odysee and how it works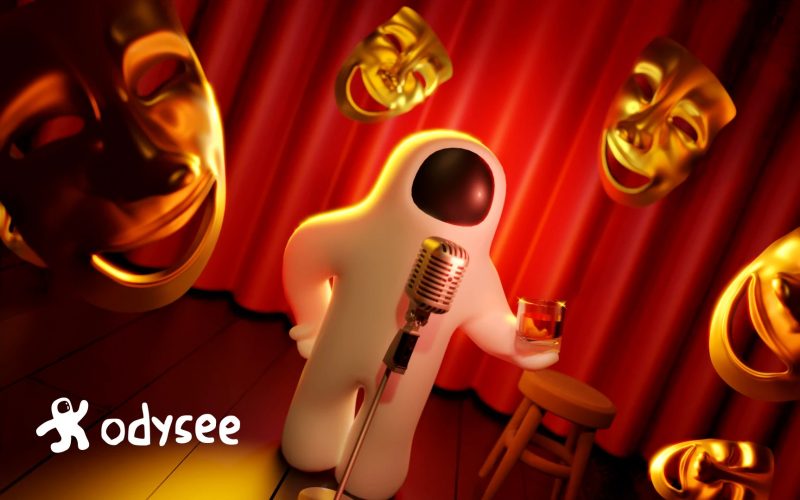 Odysse is a website for uploading and sharing videos, based on blockchain technology, with its own economy, and it allows its users to publish their works without the need to pay video hosting fees, and they can earn money from it. The platform is decentralized and resistant to censorship, this means that there are no servers to shut down or block, in case the justice of any country imposes that the platform has to delete the content of a user, as has happened in Brazil. But this does not mean that the platform is a mess, as the contents can be evaluated according to the community rules, so that there are no sensitive contents such as extreme violence, pornography, etc. In addition, it is possible to vote on the content with buttons that represent liking or disliking a certain video.
Either on the website or in the Odysee app, you can create your own channel and start uploading your videos that can be seen by people all over the world. You can also subscribe to channels that you find interesting, and if you have a YouTube channel, you can clone your channel to Odysee and bring all your YouTube videos to the platform.
Learn more about Odysee
Odysee, video hosting platform, was created in September 2020 to compete with Big Techs. It was created by the libertarian Jeremy Kauffman, an American who proposed to create a platform whose main objective is the protection and freedom of its users. This network is based on the LBRY protocol, which is decentralized through point-to-point transmission. Ensuring more protection.
The operating operation takes place through the establishment of a chain of blocks that allows it to be remunerated in AML. The site also has a series of rules that are much more flexible than competitors like Vimeo or YouTube itself. When it comes to terms of moderation and allowed content, Odysee becomes a much more interesting option than YouTube, precisely because it gives more possibilities to content creators.
And precisely because it is a decentralized LBRY platform, it continues to expand its features, objectives and horizons. Now with the launch of Odysee Brasil, the site already has more than 780,000 content creators. And the number of users already exceeds 20 million. Thanks to the fact that it is attracting big youtubers, including big names, such as the former president of the United States, Donald Trump.
Through big names, Odysee has been opening up a large space in the market and providing a new decentralized experience, which gives users much more freedom. A totally different concept from YouTube, where the community itself is part of the entire content creation and selection process, without being limited by the algorithm.
Economy inside the Odysse
Lbry continues to offer various incentives to all those who choose to use the platform with LBC coins. The coin incentive even includes the LBC 8 bonus for new users who sign up using the invite link.
All users who have their accounts verified will gain access to the rewards page (Rewards) where they will have the great opportunity to receive their rewards in LBC coins every day.
According to the official statistics website, Lbrynomics.com, there is information that Lbry has been bringing in a huge number of users. There is a growth of 2560 new channels per day, and this growth has been exponential, which is very promising.
And although there are advantages and disadvantages between competitors Odysee and Youtube, the fact is that in terms of freedom, Odysee is ahead!
Marcus é o fundador da Seletronic. Além disso, é programador, e editor no site. Ama ajudar as pessoas a resolverem problemas com tecnologia, por isso criou esse site. Segundo ele: "A tecnologia foi feita para facilitar a vida das pessoas, então devemos ensinar a usá-la". Apesar de respirar tecnologia, ama plantas, animais exóticos e cozinhar.
Categorys